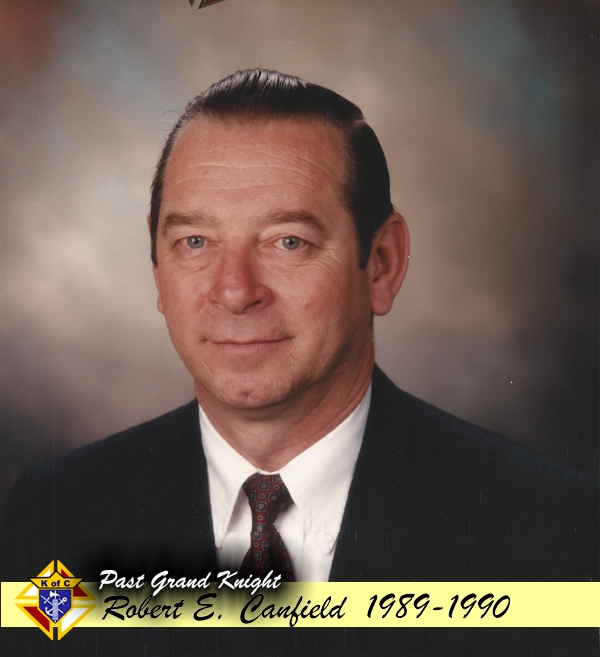 Brother Bob Canfield passed away on December 27, 2020 at his home after a long battle with Leukemia.
A father of eight, grandfather of twenty-five, and great-grandfather of nine, he and his wife. Virginia celebrated Fifty Years together in 2008 before her passing the next year.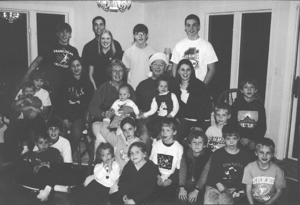 Bob was instrumental in many of the programs here at Council 562. In particular he started the Knights of Columbus Sandlot Basketball Tournament that he ran for many years, which was was an outgrowth of the basketball clinic that he started at Roanoke Catholic School. He established the South City Knights Youth Basketball Program, and coached youth baseball and basketball teams for many years.
He directed the Carousel, a major fundraiser for Roanoke Catholic Schools from 1970 to 1984.
In 1994 he retired from a 32-year career with the FBI where he largely served the Southwest Virginia region. At the same time he and his wife founded and ran the small business "Christ is Christmas with his daughter Mary. His life's passion for the past 30 years, this company created greeting cards emphasizing the true meaning of Christmas to raise funds for charitable needs.
An article on the "Keep Christ in Christmas" program for the Knights of Columbus was published in the Colombian in 2010, still available online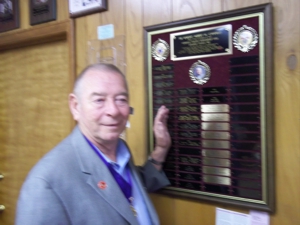 Bob was also involved on the Albert H. Canfield Scholarship Committee for many years and took great pride in the yearly awards.
The family will celebrate a Funeral Mass at 11 a.m. on Monday, January 4, 2021, at Our Lady of Nazareth Catholic Church, live streamed for others at https://youtu.be/igYRanE_6Fo. A memorial service for the many friends of Bob Canfield will be scheduled later in 2021.
In lieu of flowers, Bob and his family request memorial contributions be donated to Knights of Columbus Culture of Life Ultrasound Fund at https://www.kofc.org/secure/en/donate/culture-of-life-fund.html or to the Blue Ridge Women's Center, 5034 Williamson Road, NW, Roanoke, VA 24012, 540-362-4357.
Please pray for Bob and his family during this time of grief
Requiescat in pace